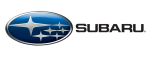 When you buy a piece of Billy Goat equipment, you often get to choose from a variety of engines made by Briggs & Stratton, Honda or Subaru. However, one of those options is going away. Late last year, Subaru announced that they were pulling out of the small engine market. What does this mean for owners of Subaru-powered equipment, and what are your alternatives if you're looking for new equipment?
Why Did Subaru Power Shut Down?
Subaru Power may not have been the biggest engine manufacturer, but they found a niche with their EX-Series engines. Compact, efficient and unfailingly reliable, this engine was one of the few real competitors to Honda's ubiquitous GX-Series.
Subaru also has divisions that build aerospace parts and alternative energy devices. However, these pale in comparison to their automotive division. With a decade of record growth behind them, Subaru's vehicle manufacturing capabilities have been pushed to the limit. Meanwhile, like other automakers, they're trying to make the transition to electric power. Together with Mazda and Toyota, they're developing new electric powertrains that should be in production in the next four years. With their other divisions committed to supplying their manufacturing partners for years to come, the only way to free up resources for their booming car business was to shut down the small engine division.
Can I Still Get Parts for My Engine? What About the Warranty?
Subaru handed off the division to Industrial Power Products of America, Inc. This distributor already has a network in place to support Yamaha industrial products, and they'll use this to supply Subaru Power dealers with parts. The company will also continue to honor engine warranties. As part of the deal, the company even took over Subaru's websites, so you'll be able to download owners manuals and other information just like before. This new parts and warranty coverage includes Subaru products as well as older Robin and Subaru Robin engines.
What are My Alternatives to Subaru-Powered Billy Goat Equipment?
Like many manufacturers, Billy Goat is rolling out updates models with engines from other manufacturers. With engine support still available, a Subaru-powered model is still a good option if it's available, but there are plenty of other options that can fit your needs.
F6 Force Wheeled Blower
Subaru: F601S
Briggs & Stratton: F601X
Vanguard: F601V
While other Subaru models are still on the market, the F601S is already being phased out. The F601X uses a Professional Series engine. Despite the name, it's a consumer-level design, making it a good choice for residential users who want the power of a Force blower without the cost of a commercial engine. For professional users, the F610V comes with a 6.5 hp engine from Briggs & Stratton's commercial Vanguard line.
F9 Force Wheeled Blower
Subaru: F902S, F902SPS
Honda: F902H
A Honda GX270 provides similar output to the outgoing Subaru EX-powered F902S. Billy Goat has not yet released a version of this blower with the F902SPS's self-propulsion system.
Debris Loaders
DL14/18
Subaru: DL1401SE
Vanguard: DL1801V, DL1801VE
The DL18 uses V-twin engines with more power than the DL14, but they're still sold at a similar price point. If you don't mind having a pull start engine, the DL1801V costs only slightly more than the DL1401SE. If you like the idea of having the DL14's electric start, get the DL1801VE.
DL25/35
Subaru: DL2500S
Vanguard: DL3500V
The difference between the DL25 and DL35 is much wider than the DL 14 and 18. In this application, choosing the Vanguard V-Twin brings with it an extra 10 hp. If you don't need something that powerful, you may want to consider the DL18.
Where Can I Get Parts for My Billy Goat's Engine?
Whether your equipment is powered by an engine from Subaru, Honda or Briggs & Stratton, you can get parts for it at www.billygoatparts.com. We are a certified dealer for Billy Goat and the manufacturers who make their engines, and we will continue to support Subaru Power products. We ship across the U.S. and Canada.