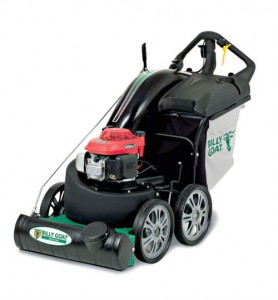 When it's time to clean debris away in outdoor spaces, or even indoors, there are two popular options facing consumers. The first is the blower, which allows for the debris to be "pushed" from the property, making it someone else's problem but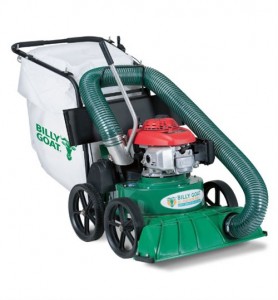 increasingly the likelihood that foliage or litter will find its way back onto the property relatively quickly. The second option, and by far the most effective, is the vacuum. Instead of simply pushing the foliage away, vacuums do as their name implies, sucking up leaves and litter and making it easy to permanently dispose of these problems once and for all.
Consumers looking to embrace vacuums over blowers should keep in mind that several different options are available on the market. Some are multi-surface, while others work exclusively on harder, paved surfaces, or grassy surfaces more common to outdoor areas. Billy Goat has actually developed two vacuums that eliminate the need for compromise. Its KV and MV model series are multi-surface, making them perfect for indoor or outdoor use either around the home or within a smaller industrial area.
KV and MV Vacuums: Universal Features that Consumers Can Learn to Love
Though the KV and MV vacuum models are sold with separate labels and slightly different sets of features, both pieces of equipment have quite a few things in common. Perhaps the most obvious is that both the MV and KV vacuums can handle both grassy and hard surfaces, meaning they can handle leaves and litter found on outdoor decks and patios, throughout a grassy lawn, or even on indoor surfaces like concrete or stone.
Both models feature a large "gobbler" on the front, which is named largely because of its high capacity and its ability to "gobble" everything from tree foliage to aluminum cans. Each model comes powered by a Honda or Briggs & Stratton engine, which places them far ahead of the competition in terms of raw power and consistent, effective performance. For all of their similarities, however, the KV and MV do differ in at least subtle ways. Each model aims for a slightly different target customer, and they do this by offering size differences, slight engine differences, and minor feature adjustments.
Shaking Things Up: How the KV and MV Vacuums Adapt to the Needs of Their Buyers
Billy Goat's KV vacuum is designed as its entry-level model for multi-surface, residential users and smaller commercial customers. That means the equipment is slightly smaller, featuring a 26.5-inch width that is perfect for smaller lawns or smaller indoor spaces that are typically used by light commercial operations. It offers a 40-gallon bag for containing all debris, however, which is a large amount of space and more than suitable for the job. The KV weighs in at 112 pounds, making it light enough to be easily maneuvered. The equipment can come either with a 190 cc Briggs & Stratton engine or a slightly more compact 187 cc Honda alternative.
Designed to target mid-range customers, who have larger lawns or a slightly larger commercial operation that can benefit from vacuum equipment, the MV ups the specs in key areas. Perhaps the most notable difference is its standard inclusion of a hose, making it easier to clean smaller spaces or suck up larger debris without using the gobbler. This hose is optional on the KV model, but its standard inclusion on the MV adds value and makes work easier. The gobbler itself is also a bit bigger and more useful, with a 29-inch width that can handle virtually anything in the vacuum's way.
Due to the inclusion of the hose apparatus, and the slightly wider width of the MV series when compared to its KV counterpart, the equipment does weigh a bit more. Billy Goat rates the MV series vacuum at about 162 pounds at the entry-level, though different engines and add-ons can increase the vacuum's weight to as much as 208 pounds. That makes the MV series excellent for commercial and larger residential settings, but it does come at the risk of less portability overall.
Two Great Vacuums to Handle Virtually Any Indoor or Outdoor Task
Despite their key differences, both the Billy Goat KV and MV vacuums are a major asset for homeowners who are looking to permanently do away with foliage messages in the autumn and litter problems all year long. Their utility is similar in smaller commercial or industrial environments, where they can easily clean messes on a variety of surfaces with relatively minimal effort.
For the best commitment not only to a new Billy Goat vacuum, but also to long-term maintenance needs and replacement parts, vacuum buyers should trust BillyGoatParts.com. The website offers a wealth of OEM replacement parts, a user friendly parts lookup tool, and other useful parts listings that will make maintenance and repair exceedingly easy after the initial purchase has been made.