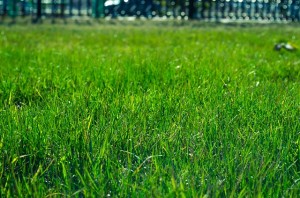 You have your Billy Goat sod cutter ready to remove the old grass and one of their aerators on hand to break up the soil to give your new lawn. You know what it will take to get the nutrient and pH balance right for the sod to take hold, and you have an irrigation plan in place. That just leaves one question: Which sod will work on your lawn? Choosing the right grass depends a lot on your local climate and lawn needs.
Knowing Your Zone
Broadly speaking, the climate in the U.S. can be divided into zones, each with specific turf needs.
Warm Season grasses work best in these zones.
Semitropical: The Gulf Coast and most of Florida
Hot Summer Arid: Southern Arizona, Southern New Mexico and Central Texas
Hot Summer Humid: From East Central Texas to South Carolina
Cool Season grasses work best in these areas.
Cold Winter Humid: From Central Nebraska, South Dakota and North Dakota to the East Coast
Cold Winter Arid: From Central Nebraska, South Dakota and North Dakota to Central California, Oregon, and Washington
Mild Winter Humid: The West Coast down to Southern California.
The transition zone, which stretches from SoCal to North Carolina and Virginia has hot summers and cold winters, requiring grass with both cool and warm traits.
Cool Season Grasses
Kentucky Bluegrass – While new strains are more drought, shade, and insect resistant, this grass always grows best in direct sunlight. Kentucky bluegrass grows slowly, but its rhizome-based root system can spread into thinned out turf to keep out weeds. Sod-based on Kentucky bluegrass mixed with faster growing varieties is usually the best choice for turf in the cold winter humid zone.
Perennial Ryegrass – This grass is resistant to heat, insects, and disease, and it grows well in poor soil. Small blades make ryegrass easy to cut, getting a great finish when mowed. Perennial ryegrass is commonly added to other slow-growing grasses to prevent erosion as the turf is established. It also has high wear tolerance.
Fine Fescue – While there are many varieties of fine fescue, all of them share traits that make them ideal for mixing with bluegrass and ryegrass: they're the most shade-resistant varieties, but they also grow well in the sun. They don't require much fertilizer, and they won't compete with slower growing grasses. When mixed with other varieties, fine fescue fills in thin spaces. To be an effective ground cover, this grass should make up 1/4-1/2 of the grass mixture.
Turf Type Tall Fescue – Normally used in the transition zone, newer varieties also work well in cool, humid climates. This grass is shade and drought tolerant, and new varieties offer better ground coverage and higher resistance to heat, insects, and disease. Most tall fescue sod blends in a little Kentucky bluegrass for better coverage.
Warm Season Grasses
Bermudagrass – This grass needs lots of sun, and grows well in the hot summer arid zone as it has the lowest fertilization and water requirements of any grass aside from buffalograss. Many varieties can only be planted using sod.
St. Augustine – This grass works well in humid coastal areas, making it a favorite in the mild winter humid zone. It has the best shade tolerance of warm-season grasses, works with most soil types, and establishes itself easily through sod. It dies easily in freezing temperatures, but newer varieties are more cold resistant. Look for sod that is resistant to St. Augustine Decline (SAD,) a viral disease that causes mottling.
Centipedegrass – This grass works well in the hot summer humid zone. Shade tolerance is between St. Augustine and Bermuda, and it has the best drought tolerance of any warm season grass. It doesn't truly go dormant, turning brown at freezing temperatures and going back to green once growing conditions improve. In mild climates, this grass can stay green all year round.
Zoysiagrass: This variety can handle cold weather better than other warm-season grasses and grows well in hot, humid conditions, making it a good choice for the transition zone. Sod is by far the easiest way to establish this grass. Once it takes root, it has excellent wear tolerance and decent drought tolerance. Emerald varieties have finer leaf blades than Meyer varieties.
Buffalograss – It may not develop into a dense lawn, but this grass is low maintenance, able to withstand extreme drought and will only grow 4-5 inches high if uncut. This grass does poorly in humid climates and has poor shade tolerance. This grass is native to the Great Plains, so it should be no surprise that it does well in the cold winter arid zone.
Keep Your Equipment In Shape to Make Lawn Care Easier
Do you need a new blade for your Hydro-Drive sod cutter or some tines for your AE400 aerator? You can get everything you need for your Billy Goat equipment at www.billygoatparts.com. As a certified dealer, we're able to ship OEM parts and accessories to any address in the U.S. or Canada.