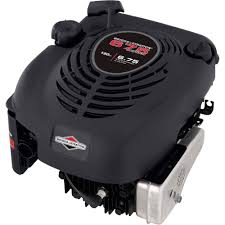 You probably know what it takes to keep a lawnmower engine running, but what about the engine in a sod cutter or a lawn vacuum? Even if they have identical powerplants, the unique usage conditions of your Billy Goat equipment requires different care techniques than your mower. These tips will help you avoid common pitfalls and ensure the engine in your equipment lasts a long time.
Operating in Dusty Areas
Alongside recommendations for air filter and oil maintenance, your engine manual will mention checking these two areas more often if you "operate in dusty areas." Construction vacuums, leaf blowers, and debris loaders are either operated in dusty areas or move so much air that the engine is exposed to more dirt than normal. As a result, the oil and air filter become contaminated faster than they would when powering other devices.
As with any engine, the oil and air filter should be checked before each use, or each day of use. Keep an eye out for reduced performance, heavy dirt buildup and discoloration that indicates the need for earlier maintenance. When operating in the dustiest environments, you may need to almost halve filter cleaning and oil change intervals.
That added dust also builds up on the cooling fins, which can cause the engine to overheat. In most cases, you can simply unbolt the engine cover and use a stiff brush and a rag to remove the dirt. Never spray the engine with water, as it can penetrate the seals and contaminate the oil.
Fuel
Stale fuel is a big problem for all outdoor power equipment, and the problem only gets worse if you have specialty equipment that only gets used a few weeks each year. Unless you're sure you'll use it within 30 days, all gas should be treated with a stabilizer. After 90 days, treated fuel should be removed from the engine and fuel tank. The Vanguard EFI V-Twin is less sensitive to stale fuel, but Briggs & Stratton gives the same fuel recommendations for this engine as they do their carburetor-equipped models.
Some Honda and Briggs & Stratton engines have a drain plug or bowl on the carburetor that lets you drain the entire fuel system, while other engines will need their tanks drained using a siphon hose. Once the tank is dry, run the engine to let it burn off the last of the fuel.
Air Filters
Incoming air is filtered by a paper air filter, a foam air filter, or both. Keeping these filters clean will let the engine get the air it needs to run.
Honda foam filter elements need to be washed in warm, soapy water or a non-flammable solvent. Once dry, soak the foam in clean engine oil and gently squeeze out the filter medium to remove excess oil.
Briggs & Stratton foam elements can be washed with soapy water or a non-flammable solvent, but they should not be oiled.
Depending on the model, the foam element used in some Subaru models may or may not need to be oiled. Check the engine manual for instructions. Oil bath filters will need oil added to the air cleaner assembly occasionally. The oil level is marked on the side of the air filter box.
Loose dirt on paper air filters can be removed by tapping the filter against a hard surface, or using compressed air with a low pressure (under 30 psi) spray tip. Rubbing on the filter medium will force dirt into the filter medium, clogging it faster.
Oil
You may not think much about the oil you use in most equipment since it primarily sees use in the summer, but you may need to switch oils when working in the fall or early spring.
Briggs & Stratton recommends synthetic oil for their engines if they're used in a wide range of temperatures. Honda recommends 10W30 for a wide range of temperatures, but you may need to switch to a 5W30 in extreme cold and SAE 30 or 10W40 in extreme heat. Likewise, Subaru recommends 10W30 for most operating conditions, while 5W30 should be used if temperatures dip below freezing.
Folding Handles
When folding the handle on your equipment, be sure that the control cables don't get pinched or kinked. This can cause problems when operating handle-mounted engine controls.
Get Everything You Need for Your Billy Goat from One Place
Billygoatparts.com doesn't just sell OEM Billy Goat parts, we're also an authorized dealer for Honda Engines, Subaru Power, Briggs & Stratton and Vanguard. That means you can get everything for your equipment from one place. Our site can show you parts specific to your engine once you enter the model and serial number, so you can be sure you're ordering exactly what you need. We ship across the U.S. and Canada.