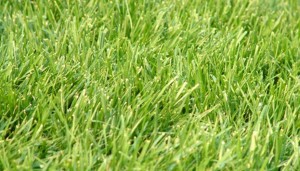 Is core aerating really better than spike aerating? For the past 20 years, core aerating has been championed as the superior method because it physically removes dirt. However, new research suggests there are times when using solid tines deliver the same or better results. Here's why you should have both types of tines for your Billy Goat aerator, and when you should use them.
Your Bottom Line
No matter how you use your aerator, your tine choice comes down to the amount of work you want to do.
If you're a homeowner, you either use spike tines to get the job done fast, or you don't mind mowing the plugs left behind by core tines.
If you're a professional, you have to balance labor, time and cost against results. Core aerating may seem like a better choice in the end, even if customers complain about the soil plugs. However, if there are cases where tine aerating performs the same or better, doing so saves you a second trip. That cuts cost and frees up human resources and equipment.
When are solid tines the best choice? It depends on your goals as well as the grass and soil you're working with.
Top Dressing
While core aerating was all the rage, a few golf courses were noticing improvements in their soil when they were forced to use spike aeration. Sand top dressing is a vital part of field care, as it helps balance organic materials to get consistent growth. When these courses used spike aeration, they were getting more consistent results, and could often cut back on sand application. Further research reveals that spike aerated lawns have about 30% more sand penetration than core aerated lawns. Spike holes also have a more consistent depth, making sand penetration even.
Granted, a golf course doesn't undergo the same care as a regular lawn. These sports fields see 20 cubic feet of sand or more applied to every 1,000 square feet each year. However, the same lessons learned on the course can be applied to suburban and commercial lawns. Using spikes will integrate top dressing into the soil better than core aerators. This applies to fertilizer and adjuncts as well as sand. It also improves seed access to soil when overseeding, working hand-in-hand with the soil slicing blades on your Billy Goat overseeder.
Grass Varieties
Before you switch wholesale to solid tine aeration, you need to consider the makeup of the lawn you're caring for. Warm season grasses have a longer growing season, creating a thick root system. This both makes the ground firmer and makes these roots more susceptible to compaction issues. Meanwhile, cool season grasses have less dense root networks, allowing for more soil movement.
Sometimes, you have to use core aeration to relieve compaction in dense lawns with warm season grasses. However, if you're up north in an area that has primarily cool season grasses, you may only need core aeration to deal with severe compaction caused by lack of care or construction.
Soil Types and Compaction
Choosing the right aerating method also depends on the type of soil you're dealing with.
Solid tines bore a hole in the soil. In a matter of days, the holes collapse, shifting the surrounding soil. This opens up new channels for water and air in soft and mildly compacted soil. However, this sideways push can collapse spaces in heavy clay soil and wet soils, actually increasing compaction.
Core tines extract soil. The surrounding soil fills in the hole, spreading it out. This reduces compaction in all soils, including heavily compacted and clay soils. However, recovery times take longer, which can push other lawn care tasks off schedule.
In most cases, you can use core tines to break up soil initially or fix major problems, then use tine aeration for soil maintenance. This helps keep recovery times to a minimum, improving grass performance while minimizing labor.
Get Tines and More at Billy Goat Parts
Are you ready to try alternate lawn care methods with your PLUGR, AE Series or AET towable? Do you just want some spare tines, or need parts for major repairs? Billy Goat Parts has everything you need. www.billygoatparts.com is a certified dealer for Billy Goat, which means we're able to ship OEM parts for your aerator to your door, whether you live in the U.S. or Canada. Our site can show you parts diagrams and descriptions specific to your model, making it easy to find compatible parts and accessories. Need parts for your aerator's engine or transmission? We're also a dealer for Tuff Torq, Subaru, Honda and Briggs & Stratton.